American singer, songwriter, guitarist, performing artist, dancer, photographer, filmmaker. Born Gustavo 'Tav' Falco into a family with roots in southern Italy. Grew up in the backwoods of rural Arkansas.
After working a diversity of jobs as a railroad 'brakeman', icehouse worker, gas station attendant & flat tire fixer, he moved from Arkansas to Memphis, Tennessee, in 1973. He became a member of Big Dixie, an alternative performance group and with Televista, an alternative film/video group in Memphis. He also worked with the noted Memphis photographer William J. Eggleston. In the process of making films & videos with blues musicians from Mississippi & Tennessee, Falco began to absorb rudimentary blues guitar playing and singing.
On stage in Memphis Falco became associated with and under the influence of an array of Memphis musicians: Charlie Feathers, James Luther Dickinson, Sam the Sham, Roland Janes, Sleepy John Estes, Van Zula Hunt, Mabon 'Teenie' Hodges, Roland Robinson & others. In his first solo performance between the acts of Jim Dickinson's band, Mudboy & the Neutrons, at the Orpheum Theatre in Memphis, Falco sang the "Bourgeois Blues" and simultaneously destroyed an electric guitar with a chainsaw live on stage.
In 1979 Falco founded his band the PANTHER BURNS :
From this cacophonic beginning Falco began to emerge as an underground cult artist with the formation of his band 'PANTHER BURNS', named after a legendary plantation in the Mississippi delta. Alex Chilton (guitar) was a founding band member along with Jim Dickinson (guitar), Eric Hill (keyboard), & Ross Johnson (drums). The band has had a number of revolving members that now include Michael Lo (bass), Peter Dark (guitar), & Tall Cash (drums).
He also used to write songs under the name of Eugene Baffle.
During his early collaboration with Alex Chilton, Tav Falco obtained an unapproachable cult-like status, a position he since has been able to maintain with a repertoire and music that is a surprising mix of conversion of obscure rock'n'roll, tangos, sambas, mambos, ballads, and obscure pop standards. The PANTHER BURNS first record came out in 1980 on the band's own label FRENZI in the USA. Since then their records have been released by Rough Trade in London, New Rose in Paris, Marilyn and Munster in Spain, In The Red in Los Angeles, & Au GoGo in Melbourne, Australia.
Even if his own style was different, Tav Falco spent some time in 1980/1981 in New York, part of the No Wave movement, playing and making friends with such bands as DNA, Walter Stedding, James White, united around the concept of musical freedom and experimentation.
Because of its raw, unbridled, lurking sound the band has been called a 'ballroom gothic juntabilly garage band'. Still, Falco has received critical success in publications such as 'New York Times', 'Village Voice', 'Chicago Sun-Times', 'New Orleans Times-Picayune', 'Andy Warhol's Interview', etc.
Even though Falco cultivates the image of a suave singer, his new records show his rough style lurking underneath polished productions. Singer and guitarist Tav Falco has always been very interested in making movies (see videos section). He has also appeared as an actor in movie bio of Jerry Lee Lewis, "Great Balls of Fire", as a motorcycle gang leader in the road movie, "Highway 61", and as a criminal mastermind in the forthcoming, "Wayne County Rambling".
His last music film/video clip "Love's Last Warning" was made with the American underground film pioneer, Kenneth Anger.
His last studio recordings Panther Phobia were realesed in the late-2000, some 20 years after his first recordings.
2001 saw him played several concerts in Europe and USA, often 2 hours long, unanimously acclaimed to be great & brilliant, enthusiastic & full of energy.
2002 saw a wide autumn tour and also a winter tour (Austria, Germany, Russia, Finland, Sweden, Danemark, Belgium, France, Italy, Slovenia, Yugoslavia, Switzerland)
An album has been recorded, yet to be released.
Since 2003 we had several tours and movie events, including Sun.3rd April 2005 for "It Came From Memphis festival" at the Barbican, London.
Top Tracks 1
Dateless Night 2
Gentleman in Black 3
He'll Have to Go 4
Kiss of Fire 5
Jungle Fever 6
Tobacco Road 7
Mississippi River Blues 8
Endless Sleep 9
Chains of Love 10
Disappearing Angel
Top Albums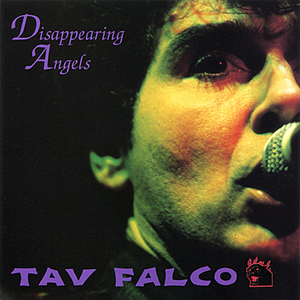 Disappearing Angels
tracks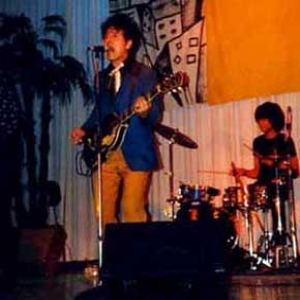 Rockabilly Psychosis and the Garage Disease
tracks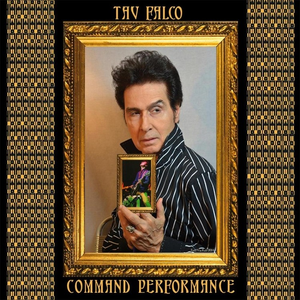 Command Performance
tracks