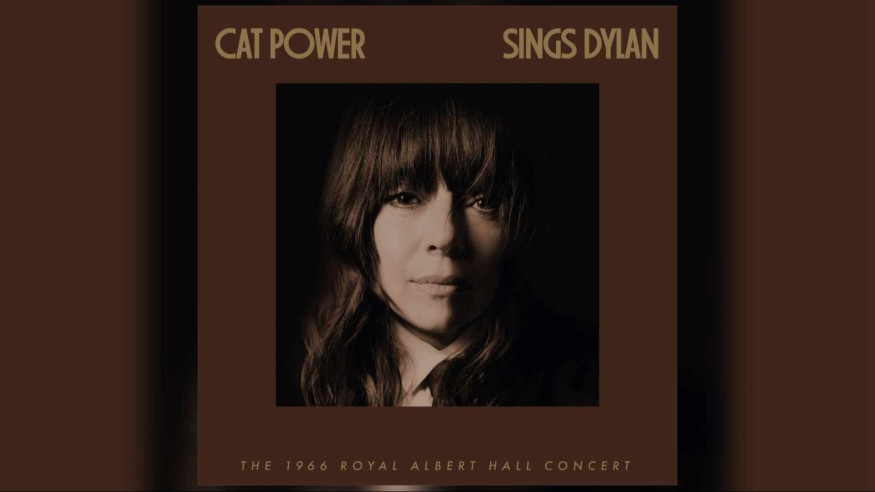 November 17, 2023
[english]
Let's be honest, here at Le Village Pop, we've never really bowed down before the statue of the indie Commander that is Cat Power... And with the release of 'Cat Power Sings Dylan: The 1966 Royal Albert Hall Concert' (Domino Recordings), let's be fully iconoclastic and proclaim loud and clear that this is finally the great Cat Power album we've been waiting for!
For this is no mere album of covers, but rather an overwhelming reappropriation of a universe that has already been over-revised ... The tour de force of this performance is precisely that you never get the feeling that you're watching a performance ... This album is first and foremost about evidence, the evidence of a meeting between 2 writing styles that are as different as they are luminously complementary ... And Cat Power had to slip enviously into this worn, close-fitting suit to express all her emancipatory genius without the slightest ostentation... No mawkish or overly respectful incarnation here, just an artist who, by the grace of a lovingly chosen setting, voluptuously frees herself from all postures to taste the vertigo of ontological recognition ... And bid farewell to fear... Thank you! ... Enjoy!

(Automatic translation from a text written in french)
[français]
On va être franc, au Village Pop, on ne s'est jamais vraiment incliné devant la statue du Commandeur indie que représente Cat Power ... Et à l'heure où sort ce "Cat Power Sings Dylan: The 1966 Royal Albert Hall Concert" (Domino Records), soyons pleinement iconoclaste et proclamons haut et fort que voilà enfin le grand album de Cat Power que l'on a toujours attendu !
Car il ne s'agit pas ici d'un simple album de reprises mais plutôt d'une réappropriation bouleversante d'un univers pourtant déjà archi-revisité ... Le tour de force de cette performance est justement qu'à aucun moment on a le sentiment d'assister à une performance ... Cet album est avant tout placé sous le signe de l'évidence, l'évidence d'une rencontre entre 2 écritures aussi différentes que lumineusement complémentaires ... Et il fallait donc que Cat Power se glisse avec envie dans ce costume usagé et près du corps pour que s'exprime sans la moindre ostentation tout son génie émancipateur ... Pas d'incarnation mièvre ou trop respectueuse ici, non, juste une artiste qui par la grâce d'un cadre amoureusement choisi s'affranchit voluptueusement de toutes les postures pour goûter aux vertiges de la reconnaissance ontologique ... Et dire adieu à la peur ... Merci ... Enjoy !