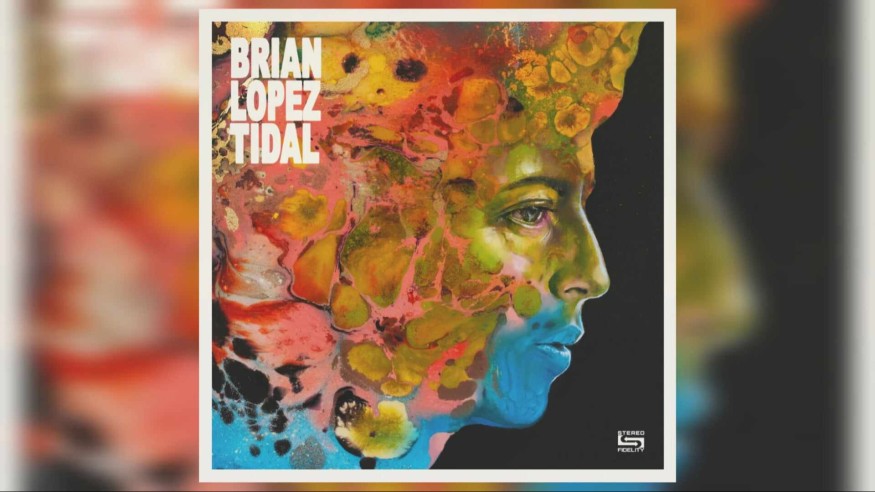 November 10, 2023
[english]
At Village Pop, we've long since fallen under the spell of Brian Lopez's music, and we're delighted to welcome the physical release on a French label, Gates Pass Music, of his latest excellent solo album 'Tidal' (Fargo Mafia)
Often elusive, this music is the result of syncretises that are always significant ... Sometimes drawn to darker psychedelia, notably with XIXA and his partner Gabriel Sullivan, who produced the album, these songs show us a brighter side of Brian Lopez ... As with his friends from Calexico, the latino influences flow gracefully into a songwriting that's as distended as it's delicate, and the whole thing is soared over by a voice of breathtaking amplitude, reminiscent of Jeff Buckley ... But it's on the deep musicality of this album that we must insist so much the richness of the orchestrations seems in adequacy with the purpose, which also makes it a record of musicians in the noblest sense of the term ... Then the end of the day arrives, the sun goes down, it's then time on the last 2 songs to give back their chances to the night magic ... And it's beautiful ... Enjoy !
(Automatic translation from a text written in french)
[français]
Au Village Pop, cela fait longtemps qu'on est tombé sous le charme de la musique de Brian Lopez, et c'est avec joie qu'on salue la sortie en physique sur un label français, Gates Pass Music, de son dernier et excellent album solo "Tidal" (Fargo Mafia)
Souvent insaisissable, cette musique est le résultat de syncrétismes toujours signifiants ... Parfois attiré par un psychédélisme plus sombre, notamment avec XIXA et son binôme Gabriel Sullivan ici producteur de l'album, ces chansons nous montrent elles souvent un côté plus lumineux de Brian Lopez ... Comme chez les amis de Calexico, les influences latinos se coulent avec grâce dans un songwriting aussi distendue que délicat, le tout survolé par une voix à l'amplitude bluffante qui n'est pas sans rappeler Jeff Buckley ... Mais c'est sur la profonde musicalité de cet album qu'il nous faut insister tant la richesse des orchestrations semble en adéquation avec le propos, ce qui en fait également un disque de musiciens au sens le plus noble du terme ... Puis la fin de la journée arrive, le soleil se couche, il est alors temps sur les 2 dernières chansons de redonner leurs chances aux magies nocturnes ... Et c'est beau ... Enjoy !